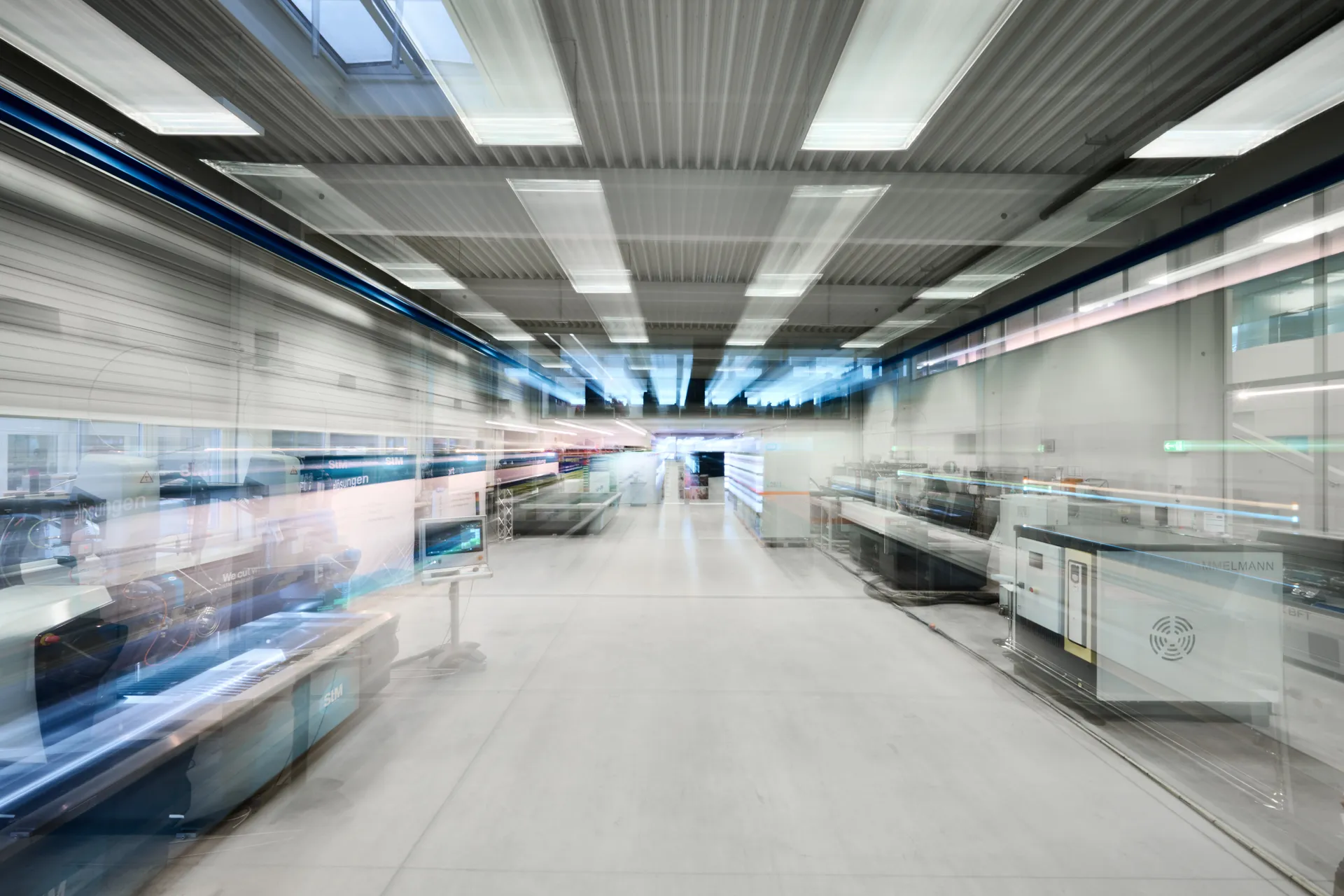 Company
Partnership, precision and performance.
STM Waterjet GmbH
We introduce ourselves.
Passion, know-how and an insatiable drive for innovation have made STM a leading international supplier of waterjet cutting systems. For almost 50 years, we have been enthusiastically developing future-oriented production solutions at our company headquarters in Eben im Pongau, Austria, primarily for the steel, aluminum, metal, plastics, composite materials, stone and glass industries. The name STM stands for high-quality systems developed as a modular system, for individual, highly efficient solutions, for an unusually high level of customer orientation and for our passion for constantly improving the technology of waterjet cutting.
Because it is our innovations that make cutting with the power of the waterjet a uniquely precise and reliable technology.
Our company history
A brief section on our history.
Even though we are almost always looking forward, we would like to give you a brief review. For us, our history is above all an incentive for the future. We have been setting standards in waterjet technology since 1992. And we work every day to continue this tradition.
The company history of STM Waterjet dates back to 1974. In this year, STM Stein-Moser GmbH was founded and laid the first foundation stone for today's STM Waterjet Group.
1974

Foundation of StM Stein-Moser GmbH

1992

Development of the first waterjet cutting system

2002

100. Waterjet cutting system delivered

2011

5-axis water jet cutting with up to 68° STM 3D

2012

Development STM OneClean abrasive rinsing system

2012

Development of the water circulation system

2016

STM Angular Error Compensation Cutting Head TAC/12

2018

Production rights acquired to BYSTRONIC ByJet Flex waterjet cutting systems

2018

Foundation of STM Swiss AG

2018

Foundation STM Waterjet Group

2019

Development of the BasicClean

2019

The foundation is laid for the development of the STM IoT interface.

2019

Reinwasser GmbH becomes STM Premium Partner for Swiss Quality high pressure parts

2020

StM Stein Moser becomes STM Waterjet GmbH

2020

RWS Waterjet Service GmbH becomes STM Premium Partner

2022

900. Waterjet cutting system delivered

2022

Development EcoCut 4.0
"Made in Austria
A real promise of quality.
We deliberately manufacture in Austria in order to be able to ensure higher safety and quality standards than other manufacturers and, above all, to develop individual production solutions quickly and flexibly.
Our claim
We don't want to meet your expectations – we want to exceed them.
All components meet the highest requirements in terms of quality and economy. The customer always buys the latest technology from STM, as research cooperations (e.g. Fraunhofer Institute, universities) and continuous product improvements are of utmost importance to us.
Without exception, we use commercially available brand-name components for our systems, which guarantee both short delivery times and minimal maintenance requirements. And if a minor malfunction does occur, our professional customer service, individually tailored to your needs, will help to solve the problem as quickly as possible.
Because we don't just want to activate customers, we want to win partners for the long term, to whom we provide advice and support far beyond the sale.