Work surfaces
Tailored exactly to you
The PremiumCut model is available as standard in the work surface sizes shown below.
However, the unique STM modular system for waterjet cutting systems stands for maximum flexibility and enables each customer to find a tailor-made solution in the desired machine size.
Other sizes beyond these listed here are possible on request!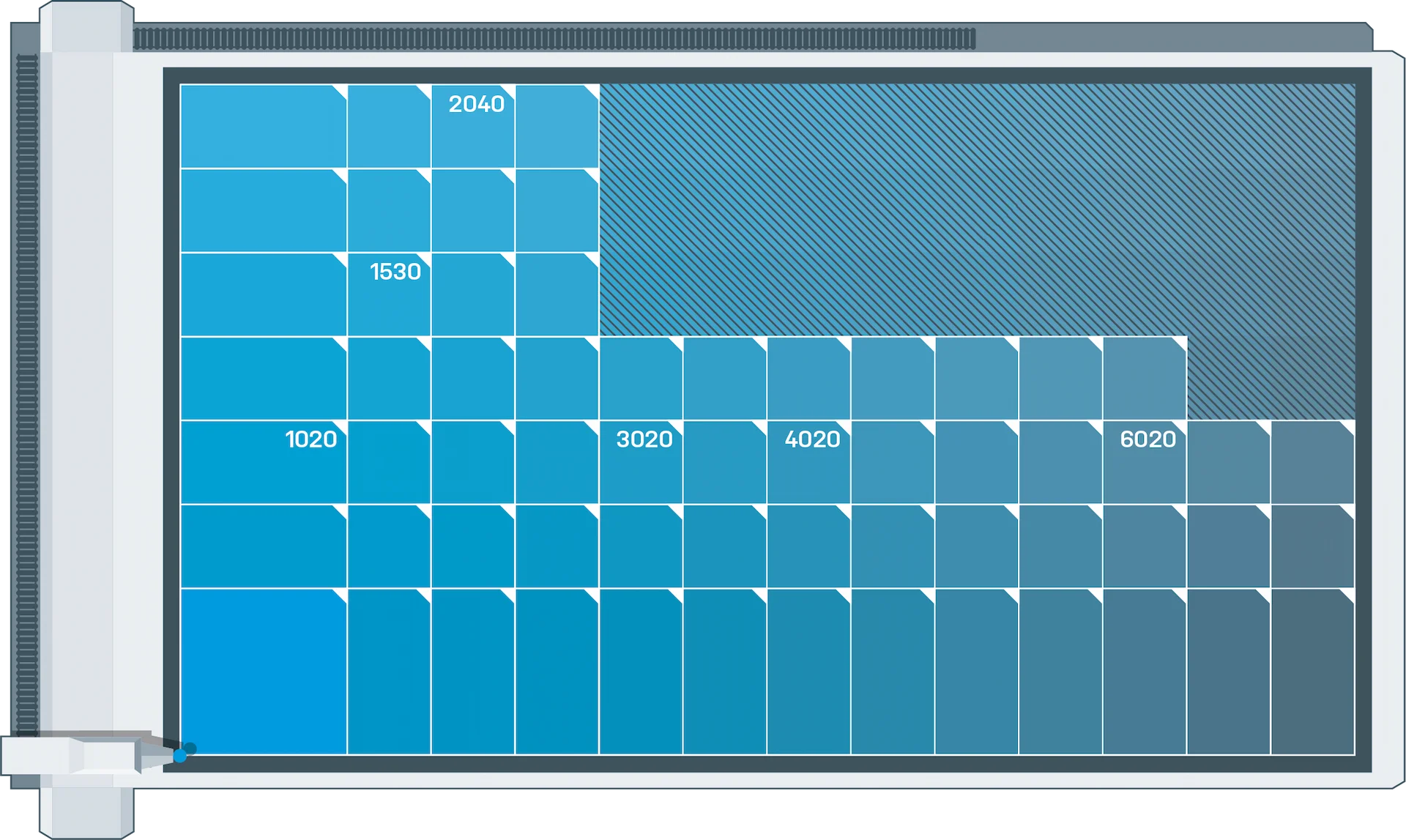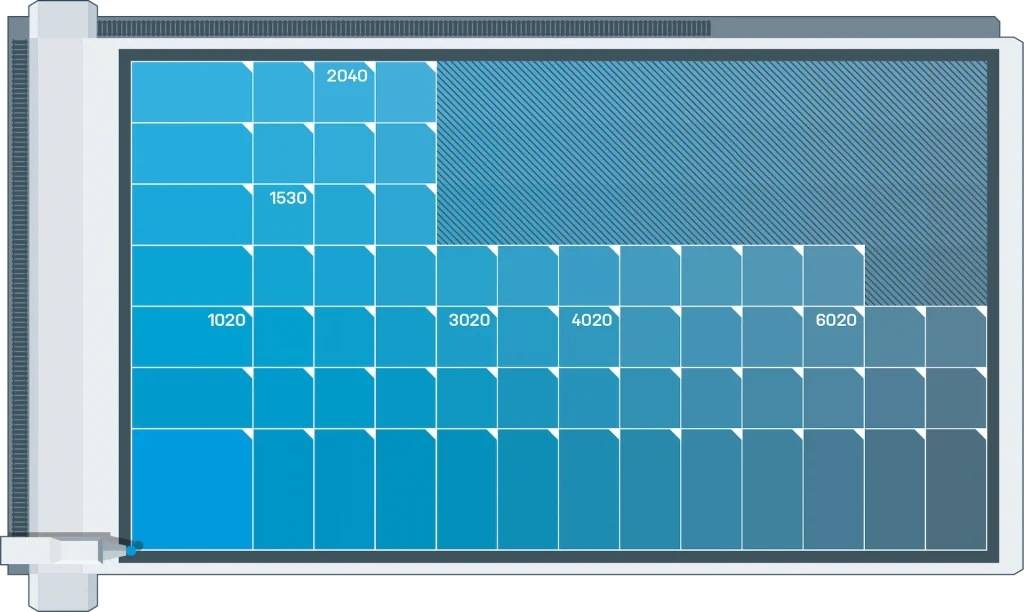 Details
Detailed information on the STM PremiumCut
Welded and milled aluminum and stainless steel machine basin
Premium Guide X- & Y-axis from Bosch RexrothTM with high precision ball carriage
Heavy-duty supports for workpieces up to 1,000 kg/m²
STM SmartCut waterjet cutting software
CNC control and PC interface
Brushless servo motors
CNC control NUM
Precision wedge shoes
Control cabinet
Z-axis clearances: 300 / 600
Pivot axes: 360 degrees/sec
Process speed: 40 m/min
Positioning accuracy: ± 0.02 mm (per meter at 20°)
Repeatability: ± 0.01 mm (per meter at 20°)
Highest accuracy requirements
2D / TAC – Angular Error Compensation / 3D
Multiple cutting heads
Customizable
Expandable
STM BasicClean or OneClean rinsing systems
Drilling spindle pneumatic or electric
Tube machining can be integrated in X-axis
Abrasive storage container for 450 kg
Abrasive storage tank 1,650 kg
Multiple Z-axes
Material diversity
Waterjet cutting offers unlimited possibilities
With the waterjet technology can almost any material, whether metal, stone, glass, plastic and more. to be edited. It is a cold cutting process with high precision and quality.
We explain how it works, what types & techniques are available and in which industries it is used.