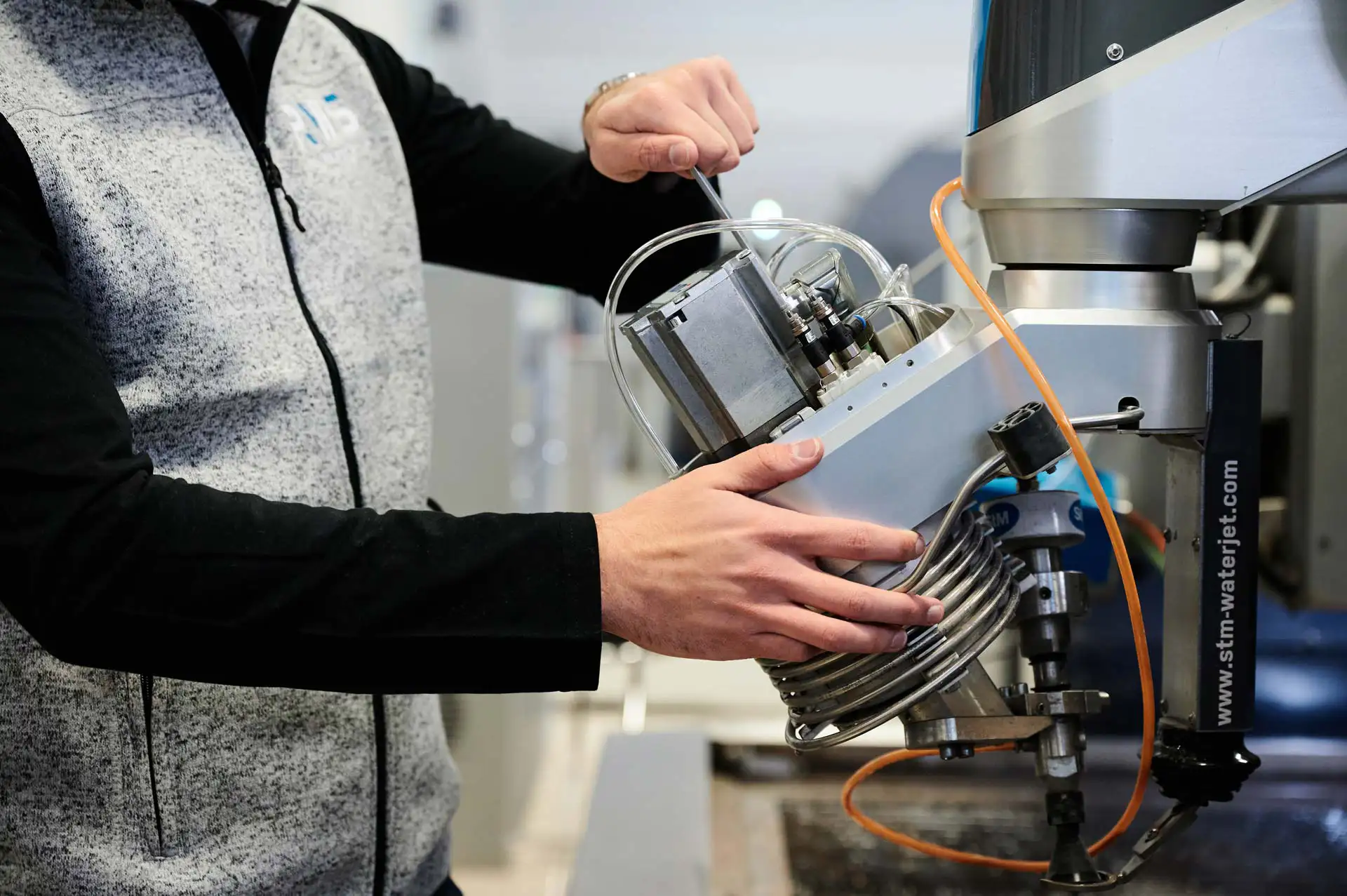 RWS Waterjet Service GmbH
Your concern in focus.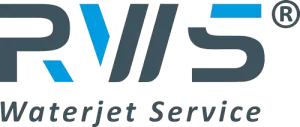 Service for STM waterjet cutting systems
The partner near you!
Service has the highest priority at STM! We are also there for you after the purchase of your waterjet cutting system. It was this high value placed on service that prompted us to found RWS Waterjet Service GmbH.
As an STM Premium Partner, service for you comes first at RWS. It will be your long-term partner and companion from the moment the machine is delivered. Because the company was founded on the desire to provide the best possible service for waterjet cutting equipment. The company stands for "Quality Parts and Lifetime Partnership".
RWS Waterjet Service GmbH combines STM quality with competence and individual advice in the waterjet sector and offers you the following services in the field of waterjet cutting: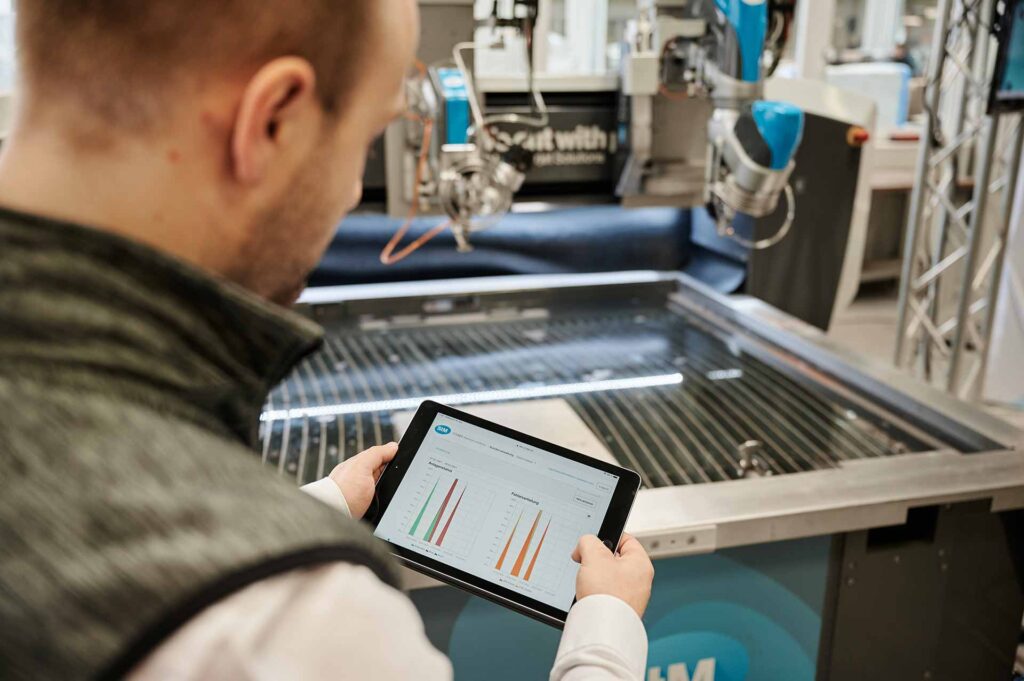 Service for your waterjet cutting machine
Online support (TeamViewer, etc.)
Maintenance for STM waterjet cutting systems
Consulting and distribution of premium spare parts, wear parts, operating materials as well as high-pressure components
Training and further education for users of STM water jet systems
Advice on plant expansions and updates
Performance training for the best possible use of the STM waterjet cutting system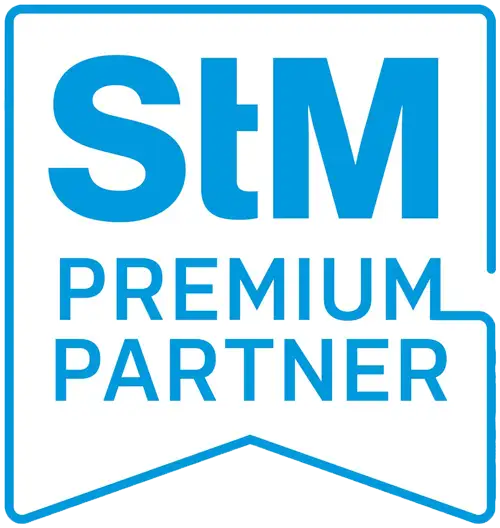 Accessories
In the online shop of RWS Waterjet Service GmbH
The STM Premium Partner RWS – Waterjet Service is your contact for suitable accessories for waterjet cutting. The experienced staff at RWS will advise you on all aspects of operating materials, original spare parts for waterjet cutting systems, wear parts, installations of waterjet cutting systems, training courses as well as training courses.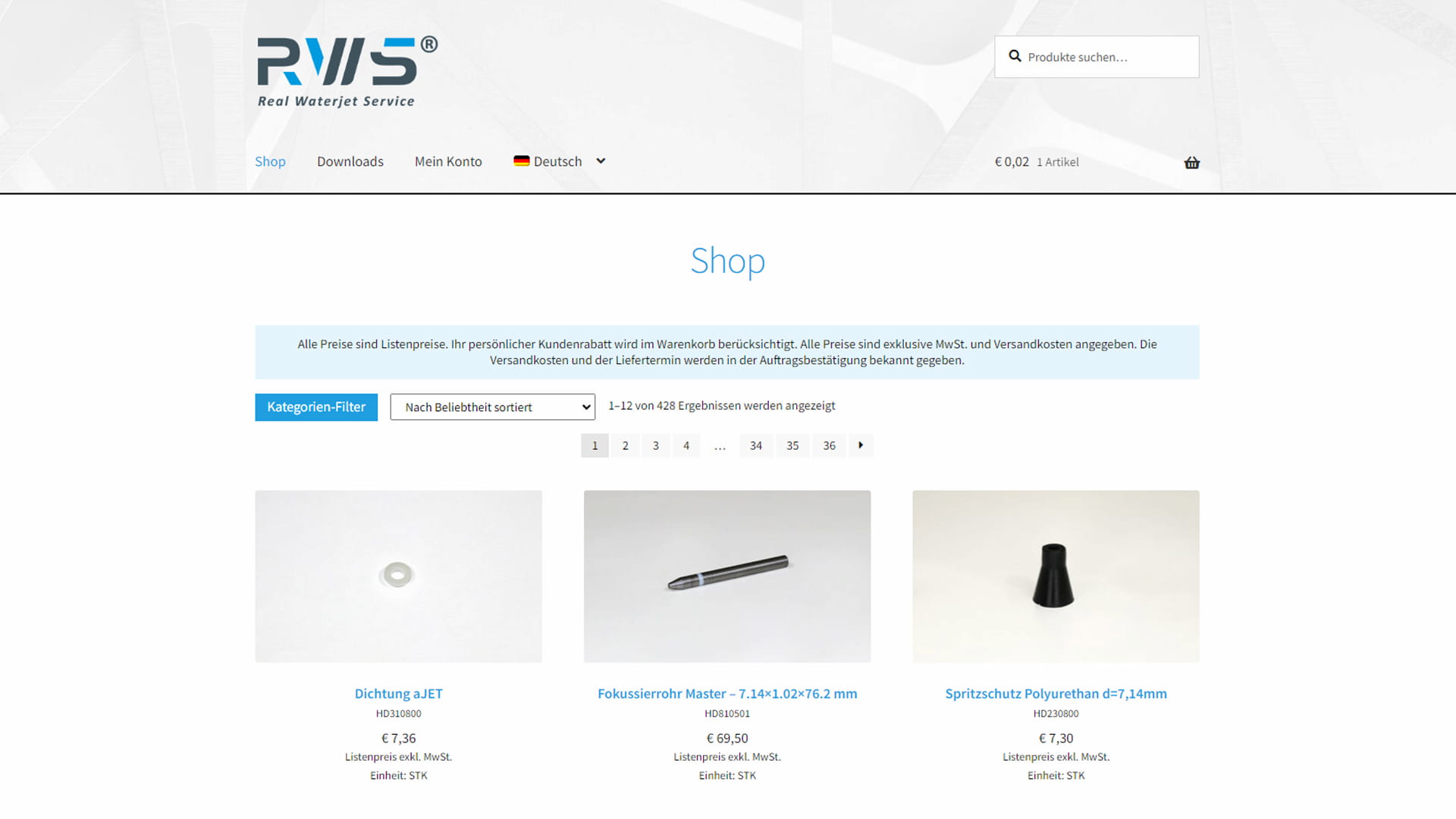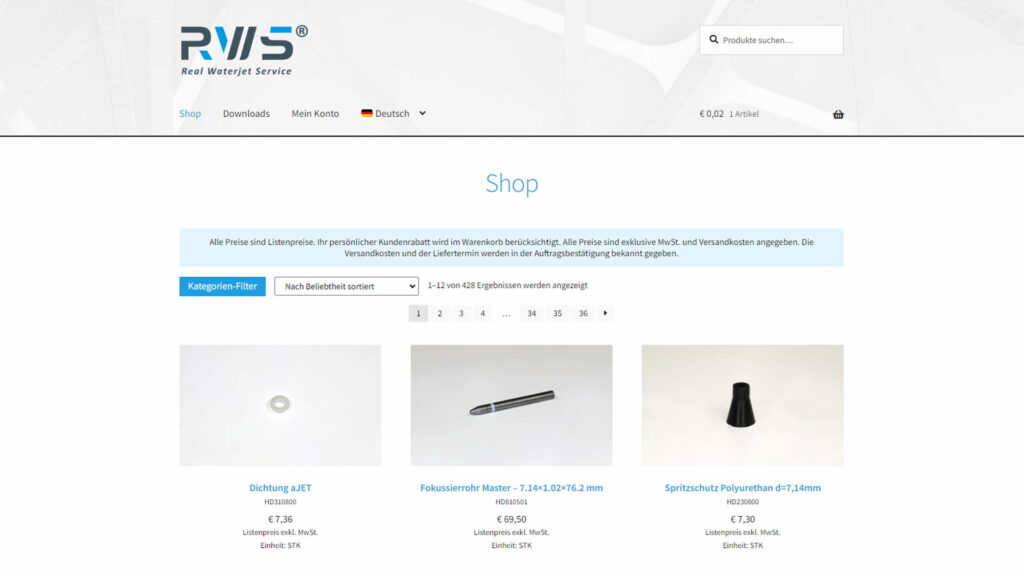 In the online shop you will also find your matching waterjet spare parts as well as waterjet accessories for quick and uncomplicated ordering.
Whether high-pressure components, waterjet cutting heads, waterjet nozzles, focusing tubes or abrasive sand – the STM Premium Partner will find your suitable accessories for your STM waterjet cutting system.
Contact us
Satisfaction can also be tailored.
The service is just as tailor-made and individual as the modular product range, from initial contact to consulting and after-sales services. This pays off for you especially in terms of process optimization and quality. Because with this special service, we get the optimum cutting performance for the user in each case, avoid downtimes and minimize the risk of unexpected ancillary costs for our customers.
STM plants are manufactured in Austria and consist of European brand components down to the last detail. STM waterjet cutting systems are therefore particularly robust, durable and low-maintenance.
Personal advice means better advice.
RWS Waterjet Service GmbH
Gewerbegebiet Gasthof Süd 178
5531, Eben in Pongau
Austria
+43 7248 66024
Your reliable partner
Before and also after the purchase
The RWS service team supports you with technical service, training and high-quality spare parts. For this purpose, a highly trained technical support team and an extensive customer service network are at your disposal. We provide you with comprehensive and continuous advice and support, from the initial information to the development of new value-added potential.
We have summarized our most important – and most frequent – services for you in an overview here. But even if an offer may not yet be represented in the continuously updated list, simply contact us "anyway".
We do everything possible to handle even special and tricky issues to your satisfaction.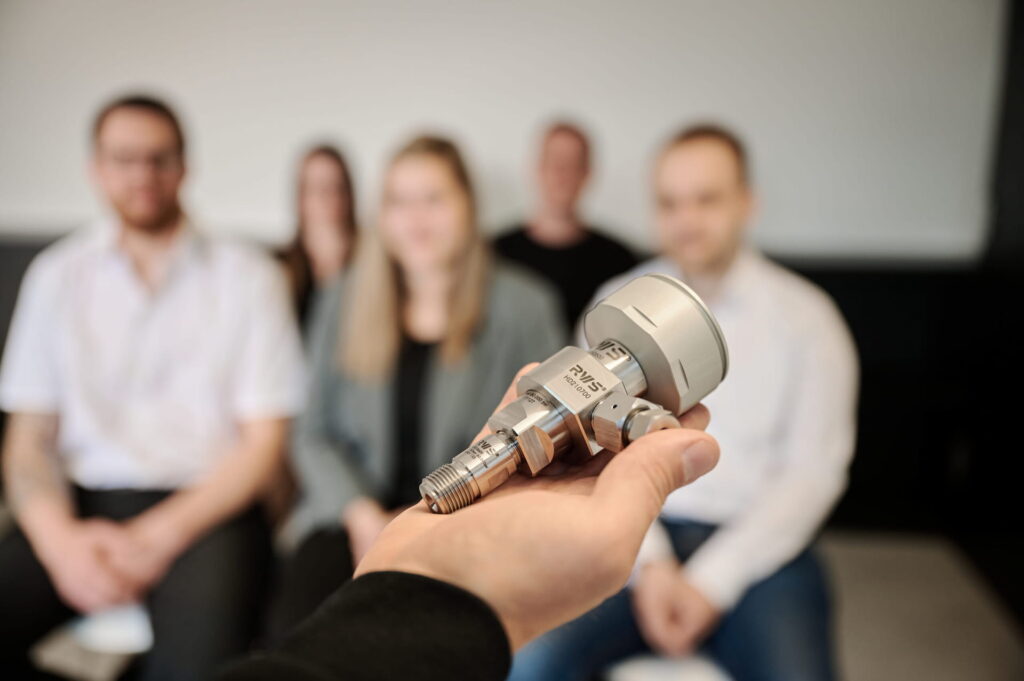 Service and maintenance for waterjet cutting systems
Service and maintenance of high pressure pumps
Service and maintenance of high-pressure components
Manufacturing of high pressure pipes according to drawings and specifications
Relocation of equipment: dismantling, transport, assembly
Preparation of water jets and high pressure pumps
Operating materials: abrasive sand, focusing tubes, water nozzles, etc.
HPS-HighPressureSupply: High pressure supply
Test Service
Guarantees
Funding
Live Demo
Trainings
Software Download
Remote Support
The support team will be happy to assist you via remote maintenance software.
To install the software, please click on the download link, save the file to your desktop and double-click to run it. Please submit your ID and password afterwards.
Tel.: +43 7248 66024
E-mail: service.rws@waterjet-service.com
Monday till Thursday
08.00 – 12.00 h & 13.00 – 16.00 h
Friday
08.00 – 12.00 h