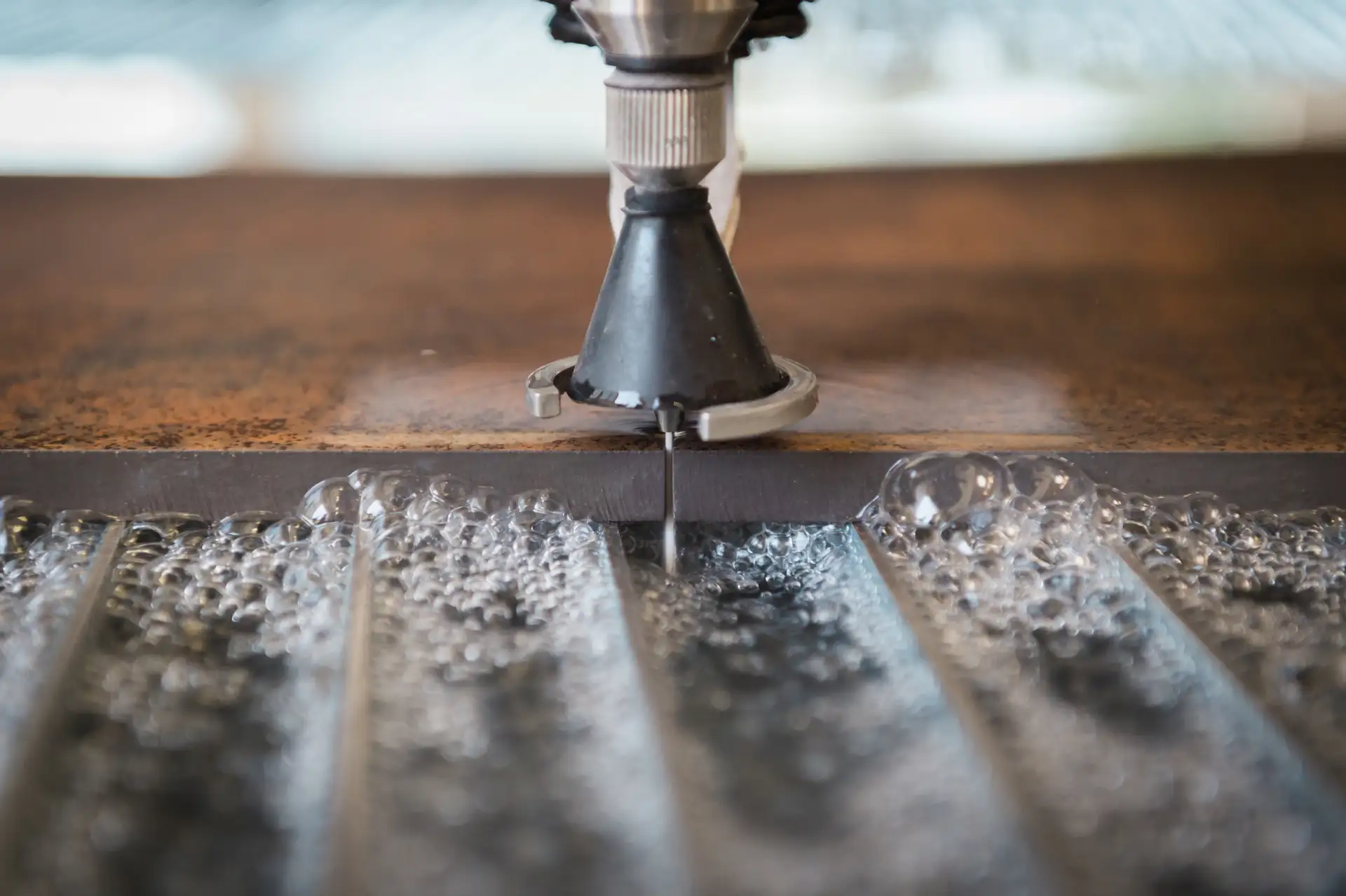 Request test cut
See for yourself!
Experience STM Waterjet!
We could describe here in detail all the qualities and advantages. Of course, it's always best to experience the benefits of waterjet cutting for yourself. Therefore, we cordially invite you to make use of our test cut offer. On this occasion, you can see for yourself the precision and quality of waterjet cutting with their product.
Our experienced experts are available to discuss your individual requirements and create cutting patterns to your specifications. You can choose from up to five different quality levels. The test cut is not only used to present you with the impressive results, but also enables us to precisely calculate all the required cutting parameters, the cutting duration, the required amount of abrasive and the cost per cutting job.
To schedule your personal test cutting appointment and explore the world of waterjet cutting for yourself, we are available at any time. Learn firsthand how this innovative technology can take your woodworking projects to the next level.
We would be happy to arrange a personal test cut appointment with you!
Material diversity
Waterjet cutting offers unlimited possibilities
With the waterjet technology can almost any material, whether metal, stone, glass, plastic and more. to be edited. It is a cold cutting process with high precision and quality.
We explain how it works, what types & techniques are available and in which industries it is used.